Construction work
For our future associates UAB "Daila" does the following: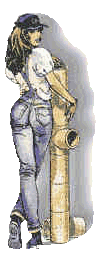 Erects and mounts:

security, security fire, security entry and interior doors,
all types of window frames,
aluminum structures,
suspended ceilings,
walls and partition of gypsum boards,
structures of staircases and other.

Installs:

monolithic mosaic floors,
natural granite and marble floors,
floors of ceramic and stone mass tiles,
parquet floors of various kinds of hardwood,
plank floors,
laminated or cork floors,
vinyl floors.

Glazes with:

flat and showcase glass,
double glass units.

For all types of roofs:

mounts bearing structures,
performs warm insulation,
tiles roofing.

Installs building's warm insulation;
Finishes construction's interior and exterior:

with various long-lived simple, decorative-granite and mineral plaster,
daubs and paints all building's surfaces,
papers,
surfaces walls with dolomite, marble, granite,
sticks by ceramic tiles.

Performs environment clean-up works:

flags pavement's tiles,
installs cover of granite plates.
UAB "Daila" also offers to do less frequently used specific decoration, that needs high quality and large scope of renovation work. This is done employing well-known architects and art professionals.
UAB "Daila" parters:
Office of the President of the Republic of Lithuania,
Ministry of Transport and Communications of the Republic of Lithuania
The Ministry of Justice of the Republic of Lithuania
Ministry of Health of the Republic of Lithuania
Republic of Lithuania Ministry of Social Security and Labour and other
UAB "Magirnis"
UAB "Vilprim"
UAB "Pažangi statyba"
UAB "Cramo"
UAB "Dekoro grupė"
UAB "Destata profil"
UAB "Golfas Decor"
UAB "Makveža"
UAB "Vejuva" ir kt.